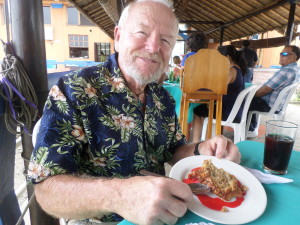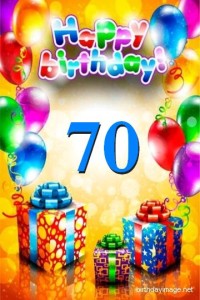 Total miles sailed so far=21,831 nautical miles
Miles sailed last three days=323 nautical mile
Distance to go to Finish line off Bahia=2775 nautical miles
Top speed so far 14.1 knots
THE REST OF THE STORY:
DAY: 169= 24hr Run=06 nautical miles
Pos: 36*47'S. Long. 118*54′ W.; Weather=Wind=0-5 NW mostly becalmed.;Seas=4-6 feet
Cabin Temp=71*-73*; Bar=1010 millibars
THIS MORNING finds Sailors Run becalmed, and it starts to pour down rain.
I suit up and quickly get on deck plugging up scuppers to trap the rain. I scoop up the peddled water managing to get a much needed 15 gallons into the starboard tank. Obtaining this water lets me breathe a little easier, as now I possibly have enough to get to Bahia.
It appears that I have a 0.7 kt. counter current pushing us to the west, and we stay becalmed, for twenty hours before the winds start to fill in from the north. The end result is the worst day of the trip so far netting only 6 nm.
This very dismal performance was only slightly offset by the water I had collected, and at this rate it will take 503 more days to get to Bahia; Hmmmmmm!
I think this is when you are supposed to start off loading excess weight. Like in the old sailing days it was the horses that went. I can't seem to find no "Damn" horses so must pray for wind as a "Birthday Gift" for tomorrow.
DAY: 170= 24hr.Run=161 nautical miles
Pos:  Lat.35*38′ S. long. 116*20'W; Weather= Wind =N 12-25kts ; Seas N 6-10 feet
Cabin Temp=73*-73*; Bar=1012 millibar
HAPPY BIRTHDAY TO ME
Today is a mile stone in my life as I sail on into my 70th-year, and I did get my present of plenty of wind to sail with.
When I think of my age, and what I'm doing I have to reflect back upon my mentor "Clarence Plotts".
I met Clarence while studying with the Tacoma Power Squadron, soaking up all I could about Navigation, Seamanship and Sailing. Clarence taught the sailing course, and he seen the keen interest I displayed for sailing.
Well one thing lead to another and I ended up racing with Clarence, aboard his beloved boat "Pinocchio" for three years and we "kicked ass".
Clarence raced until he was 90-years old and at 92 I helped him Sail "Pinocchio to Seattle to put her up for sale.
I remember asking Clarence what he would do now, and he said, he was just about done, and wouldn't last long. Clarence died on his 93rd birthday, but I can only assure you this, he was very much alive and lived life to the fullest for at least 92 of those years.
DAY: 171=24hr.Run=156 nautical miles
Pos: Lat.34* 46'S. Long. 114*00'W.; Weather=Wind= NNW 12-15 knots ; Seas=NNW 6-8ft
Cabin Temp=63*-64*. ; Bar=1013 millibar
DEBBIE & I are both devastated by the catastrophic damage caused by the 7.8-magnitude earth quake in Ecuador.
Our hearts and prayers go out to the Ecuadorian people in their struggle to survive, and start the rebuilding process.
We have many friends in Bahia, Caraquez and fortunately we believe they have all survived, but some are homeless living at the college with many other people from their area.
We are just gradually starting to get the picture as to the extent of the damage to homes, buildings and businesses where people might have been employed. Phone lines are down and power is out in many areas, and because the whole west coast is affected, recovery will be slow and resources to do so in short supply locally.
For me and the Sailors Run it feels much like being on a space mission where you are returning to earth and when you get back it somehow looks very different from when you left.
Debbie and I have not yet been able to make contact with Tripp, the Marina owner and are not even sure there is an open channel to reenter the river. We do know that Tripp, Maye & there daughter Franchy are okay and no doubt dealing with the disaster taking care of priorities.
So for now I sail on for Bahia, and by the time I arrive I will have "boots on the ground" Debbie. Who knows I might see her out there shoveling out the channel at low tide so I can get in.
We had hoped to leave the boat there and fly home, but were not for sure there is a there!
I will be out of food, water, and propane by then. Worst case I will have to provision off shore and sail for Peru or the Marquesas, as I don't like the lightning in Panama or the Hurricanes off Mexico in the summer.
So, as for that big planned celebration, it doesn't look real promising, but I'm sure like most things it will somehow all work out "just fine".
"Hmmmmmm" which way to "steer, the Jefe'.
PICTURES ARE FROM LAST YR-2014